Cowboy Cauldron Co.
Cowboy Cauldron "The Ranch Boss" 42-Inch Diameter Steel Cauldron Fire Pit w/ Tripod and Cooking Grate - CC-RanchBoss-Comp
Model # CC-RanchBoss-Comp
by
Cowboy Cauldron Co.
Regular price
List Price:

$0.00

Unit price

per
+
No Sales Tax*
Sales tax will only be charged to purchases shipped to the following states: California, Florida, Kansas, Washington and Pennsylvania. Tax is calculated based on your zip code. If you ship product to any other state besides those listed, you will not be charged sales tax.
Additional Options
Have You thought about adding Cabinets?
Let us design your ourdoor kitchen space for free.
---
Avaliable!

Most items ship in 7-10 business days. Call or Chat to confirm availability.
Product description
Cowboy Cauldron Co.
A Cowboy Cauldron basin is suspended in the air. This is amazing for lots of reasons. First, you can get your feet right up underneath the fire on a cold day. Try doing that with a fire pit!
Second, unlike a ground fire, the smoke from a Cauldron is already on its way up and away from you by the time it leaves the rim of the basin. We love wood smoke, but hey. A little is great, but a face-full is too much! The Cauldron is better than a ground fire, or anything that sits on the ground, by a long, long shot. Sit by one for an hour, and every other fire feature you ever sit next to for the rest of your life will make you wish you were sitting by a Cowboy Cauldron.
A Cauldron is made from solid, seamless, high-tensile plate steel. All parts are treated with high-performance high-temperature powder coating, and each component has been tested to perform its duty perfectly. You can buy other grills, but you simply can't buy a better one. You can sit around other fire pits, but after spending time around a Cauldron, they will honestly seem rather barbaric.
Even if it is not burning, just looking at the Ranch Boss gives you a feeling of confidence, quality, and timelessness. It is, perhaps more even than its astonishing versatility and functionality, that sets the Cowboy Cauldron apart from everything else on the market. This is the one to buy, if you can. It is why they now grace some of the world's most esteemed resort properties, vineyards, and hotels, as well as backyards, worldwide.
If you want to get your inner Francis Mallman fired up, you can do layered fires. You can scald a hog, then cook it on a rotisserie. Or you can just look out the window and know that you have something sitting there that is the best in the world.
What's Included
The Ranch Boss Cauldron
Tripod
Hang Chain
Cauldron Cover (Ranch Boss)
Charcoal Grate
Cooking Grill
Shipping info
60 Day "No Hassle" Returns
Return all new, unused, non-assembled, and resalable items in their original packaging for a full refund (minus actual shipping cost we incurred) within 60 days from date of purchase.
No Restocking Fee
Yes seriously, none.
Outside the Continental U.S. Orders
We do not ship items directly outside of the Continental U.S.
DELIVERY INSPECTION
Over 99% of deliveries have no external or internal damage and are signed for without a problem. For your protection, we ask that you please inspect your packages upon receipt.
IMPORTANT- You have 48 hours to call us to report delivery damage. You must also note any damages on the Bill of Lading from the shipper.
If you authorize the freight company to leave freight without a signature, Grillscapes.com cannot be held liable for any damages or missing pieces. Leaving a note is the same as signing for your products in good condition.
Questions or concerns? Contact us Here we will be glad to help.
Warranty
Cowboy Cauldron Warranty
All Cauldrons are unconditionally warranted for one year from the date of purchase.
Legal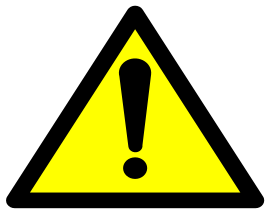 WARNING: This product contains chemicals known to the State of California to cause cancer and birth defects or other reproductive harm. For more information visit: www.P65Warnings.ca.gov